Government at work !!!

This could be a scandal of epic proportions and one that makes Nixon's Watergate or Clinton 's Monica Lewinsky affair pale by comparison. Why was there neither rhyme nor reason as to which dealerships of the Chrysler Corporation were to be closed? Roll the clock back to the weeks just before Chrysler declared bankruptcy. Chrysler, like GM, was in dire financial straights and federal government graciously offered to "buy the company" and keep them out of bankruptcy and "save jobs." Chrysler was, in the words of Obama and his administration, "Too big to fail," same story with GM.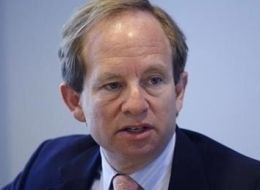 The feds organized their "Automotive Task Force" to fix Chrysler and GM. Obama, in an act that is 100% unconstitutional, appointed a guy named Steve Rattner to be the White House's official Car Czar- literally, that's what his title is. Rattner is the liaison between Obama, Chrysler, and GM.

Initially, the national media reported that Chrysler had made this list of dealerships. That is not true. The Washington Examiner, Newsmax, Fox New and a host of other news agencies discovered that the list of dealerships was put together by the "Automotive Task Force" headed by no one other then Mr. Steve Rattner. Now the plot thickens. Remember earlier we said earlier that there was neither rhyme nor reason why certain dealerships were closed? Actually there's a very interesting pattern as to who was closed down. Again, on May 27, 2009 , The Washington Examiner and Newsmax exposed the connection. Amazingly, of the 789 dealerships closed by the federal government 788 had donated money, exclusively, to Republican political causes, while contributing nothing to Democratic political causes. The only "Democratic" dealership on the list was found to have donated $7,700 to Hillary's campaign, and a bit over $2,000 to John Edward s. This same dealership, reportedly,
also gave $200.00 to Obama's campaign. Does that seem a little odd to you?

Steve Rattner, the guy who put the list together. Well he happens to be married to a babe named Maureen White. Maureen happens to be the former national finance chairman of the Democratic National Committee. As such, she would have access to campaign donation records from everyone in the nation, Republican or Democrat. But of course, this is just a wacky coincidence, we're certain.

Then comes another really wacky coincidence. On that list of dealerships being closed down, a weird thing happed in Arkansas , North Louisiana , and Southern Missouri . It seems that Bill Clinton's former White House Chief of Staff, Mack McClarty, owns a chain of dealership in that region, partnered with a fellow by the name of Robert Johnson. Johnson happens to be founder of Black Entertainment Television and was a huge Obama supporter and financier. These guys own a half dozen Chrysler stores under the company title of RLJ-McClarty-Landers. Interestingly,none of their dealerships were ordered closed - not one- while all of their competing Chrysler/Dodge and Jeep dealership were! Eight dealerships located near the dealerships owned by McClarty and Johnson were ordered shut down. Thus, by pure luck, these two major Obama supporters now have virtual monopoly on Chrysler sales in their zone.
Isn't that amazing? Go look in The Washington Examiner, the story's there, and it's in a dozen or so other web-based news organization, this isn't being made up.

Now if you thought Chrysler was owned by Fiat, you are truly mistaken. Under the federal court ruling, 65% of Chrysler is now owned by the federal government and the United Auto Worker's union- Fiat owns 20%. The other 15% is till privately owned and presumably will be traded on the stock market. Obama smiles and says he doesn't want to run the auto industry.

As horrifying as this is to comprehend, and being as how this used to be the United States of America , it would appear that the president has the power to destroy private businesses and eliminate upwards of 100,000 jobs, just because they don't agree with his political agenda. This is Nazi Germany stuff, and it's happening right here, right now, in your back yard. There are voices in Washington demanding an explanation, but the "Automotive Task Force" has released no information to the public or any of the senators demanding answers for what has been done.

Keep your ear to the ground for more on this story. If you've ever wanted to make a difference about anything in your life, get on the phone to your national senator or representative in the House and demand an investigation on this.

Benjamin Franklin had it right when he said, "All that's necessary for evil to triumph is for good men to do nothing."



Car Czar No More



An amazing thing happed as this story was going to press. Obama's Car Czar, Steve Rattner, resigned on July 13 and was promptly replaced by former steel workers union boss Ron Bloom. According to CBS News, Rattner left "to return to private life and spend time with his family." Treasure Secretary Tim Geithner said, "I hope that he takes another opportunity to bring his unique skills to government service in the
future." By the way, Rattner is under investigation for a multi-million dollar pay-to-play investment bank scandal in New York . Uh-oh! But, we're certain that had nothing to do with his resignation. And, according to several news sources out there, there are rumors he's being investigated for what could be pay-to-play scandal involving the closing of Chrysler and GM dealerships. Really? Again, that couldn't have anything to with his resignation- that's ridiculous! Like CBS said, this guy just wants to spend more quality time with his family. Obama has
thirty-two personally appointed "czars" that answer to no one but him, all of whom are acting without any Constitutional authority. But hey, we're sure they all have "unique skills," as Tim Geithner likes to say.



A Complete List of Obama Czars
by Nancy Matthis
1. Herbert Allison Jr., bailout czar, [replaced Bush bailout czar Neel Kashkari, Assistant Secretary of the Treasury for Financial Stability confirmed by Senate]
2. Alan Bersin, border czar
3. Dennis Blair, intelligence czar [Director of National Intelligence, a Senate confirmed position]
4. John Brennan, counterterrorism czar
5. Carol Browner, energy czar
6. Adolfo Carrion, urban affairs czar
7. Ashton Carter, weapons czar [actually Under Secretary of Defense for Acquisition, Technology, and Logistics and so subject to Senate confirmation]
8. Aneesh Chopra, technology czar
9. Jeffrey Crowley, [openly gay white man] AIDS czar
10. Cameron Davis, Great Lakes czar
11. Nancy-Ann DeParle, health czar
12. Earl Devaney, stimulus oversight czar
13. Joshua DuBois, religion czar, aka God czar
14. Arne Duncan, education czar
15. Kenneth Feinberg, pay czar
16. Daniel Fried, Guantanamo closure czar
17. J. Scott Gration, Sudan czar
18. Melissa Hathaway, [soon to be] cybersecurity czar
19. David J. Hayes, water czar [a Deputy Interior Secretary and therefore subject to Senate oversight]
20. Richard Holbrooke, Afghanistan-Pakistan (Af-Pak) czar
21. John Holdren, science czar
22. Kevin Jennings, safe schools czar [nominated to be Assistant Deputy Secretary of Education, Office of Safe and Drug Free Schools, a newly created post; openly gay founder of an organization dedicated to promoting pro-homosexual clubs and curricula in public schools]
23. Van Jones, green jobs czar
24. Gil Kerlikowske, drug czar
25. Ron Kirk, trade czar
26. Vivek Kundra, infotech czar [Shoplifted four shirts, worth $33.50 each, from J.C. Penney in 1996 (source)]
27. Douglas Lute, war czar [retained from Bush administration, married to Jane Holl Lute, currently a Deputy Secretary of Homeland Security]
28. George Mitchell, Mideast peace czar
29. Ed Montgomery, car czar [replacing Steve Rattner, who stepped down amid controversy over his former firm's role in a possible kickback scandal]
30. Lynn Rosenthal, domestic violence czar
31. Dennis Ross, Mideast policy czar
32. Gary Samore, weapons of mass destruction czar
33. Todd Stern, climate change czar
34. Cass Sunstein, regulatory czar
35. Larry Summers, economic czar
36. Michael Taylor, food czar
37. Arturo Valenzuela, Latin-American czar (nominee) [although this post is referred to as a czar, he is nominated to be Assistant Secretary of State for Western Hemisphere Affairs and so is subject to Senate confirmation]
38. Paul Volcker, economic czar number two
39. Elizabeth Warren, TARP czar [chair of the Congressional Oversight Panel for the Trouble Assets Relief Program; note that Herb Allison is more frequently called the TARP czar]
40. Jeffrey Zients, government performance czar [replaced original nominee Nancy Killefer who withdrew her name after issues with her personal income tax filings surfaced]
Positions established but not yet filled:
41. behavioral science czar
42. copyright czar
What Really Happened Between Steve Rattner And The New York State Fund Scammers
As we described earlier, former Quadrangle partner Steve Rattner--now Obama's car czar--has been dragged into a New York state retirement fund
kickback scandal that led to several indictments earlier this week.

The SEC's version of the story, as detailed here, makes it sound as though Rattner and Quadrangle bribed the state official who allocated the retirement fund (who has since been indicted). First, Quadrangle paid a $1.1 million "finder's fee" to an indicted co-conspirator. Second, a Quadrangle affiliate bought the distribution rights to a lousy movie produced by New York state fund employee's brother for $89,000.

We have now received some additional information about these events that makes us less concerned that Quadrangle behaved unethically.

Based on what we know now, the "finder's fee" seems to be a non-issue. The timing of the movie deal still looks bad, but our sense is that this is just the dreaded "appearance of impropriety" rather than actual impropriety. This doesn't mean Steve Rattner shouldn't have been more careful when dealing with officials representing public retirement funds. It does mean that he'll likely survive this scandal.

Here is our current understanding of what happened:

Quadrangle retained the placement agent who received the $1.1 million finders fee prior to the first meeting with the state official. The SEC complaint says that the finder's fee was negotiated after the original meeting. This difference is important. The SEC's version of the story makes it sound like an after-the-fact, pay-to-play deal. If Quadrangle actually retained the placement agent prior to meeting the state official for the first time, this is more likely a case in which the firm employed multiple placement agents. The latter is a common practice in the industry, and it would not be a concern here.

The movie deal was a typical "friends of Steve Rattner" affair in which Rattner made a mutually beneficial introduction. Steve Rattner met with the producer of the movie (the New York state official's brother) as a favor to the placement agent and the New York state official. He then referred the official's brother to GT Brands, a Quadrangle-owned company that did such deals in the normal course of business. GT then acquired the movie DVD distribution rights with a normal revenue-sharing type of structure (not an upfront cash payment, as the SEC complaint suggests). Rattner reported this happy news to the placement agent, who presumably relayed it to the New York state retirement official. Eventually, the movie actually made a bit of money.

In this context, the movie deal looks bad no matter how you spin it, and there are still plenty of questions to answer (Did Rattner pressure GT Brands to buy the movie, etc.?). But this sort of mutual back-scratching goes on all the time in the business world, and there's usually nothing nefarious about it.

Given the connection to public retirement money, Rattner should have realized how bad the timing of this particular interaction might look if it ever came out--as he now assuredly has. But if our current understanding of the situation is accurate, it's not actually bad--it just just looks that way.